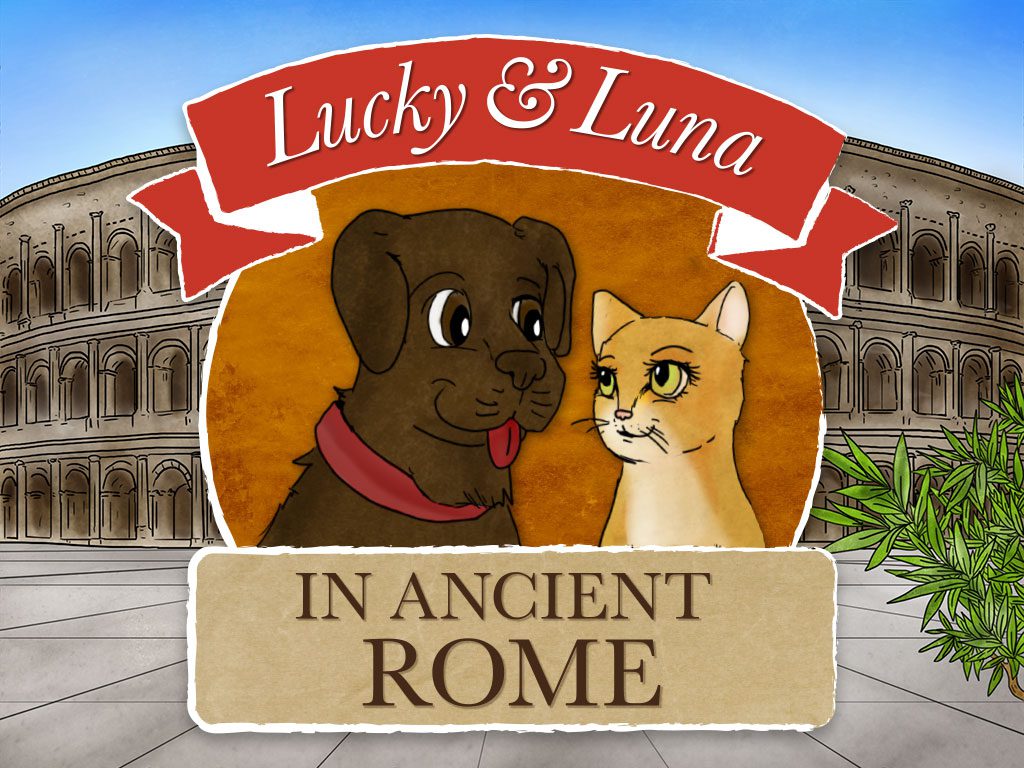 "Lucky & Luna in Ancient Rome" is the fourth book in the series about a small dog and a cat traveling through history in a time machine and experiencing exciting adventures. In this episode, the Labrador Lucky and the cat Luna land in Ancient Rome in 64 AD. The city of Rome is in full bloom and the crazy Emperor Nero is currently ruling. Our two heroes start to wander through the magnificent city and get to know the emperor, the Circus Maximus, the Roman Forum and other Roman sights until they end up In the amphitheater. There they meet the brave elephant Manus Longus and his girlfriend, the cheeky little snail Susa Rapida. Exhausted they finally fall asleep, but soon wake up again in thick smoke. Rome seems to be burning! Will they be able to escape the cellar dungeon? What will they have to expect outdoors? Who set Rome on fire? And will they and their new friends succeed in saving themselves and others from the fire?
The story has been written in age-appropriate rhyme and is professionally recorded. The beautiful illustrations bring Ancient Rome back to life.
Additionally to the story, children learn everything there is to know about Ancient Rome by a wealth of supplementary information they can access. Just by clicking on the information button attached to an object (such as the temples), a person (like Nero), an animal (like the elephant) or Professor Cleverclogs himself important historical background information will be displayed. This information can either be read by the children or be read out to them. In this way children are given historical knowledge appropriate to their age in a playful and entertaining way.